In todays' fashion world, there really are no rules when wearing jewelry.
It is fun, though, to create a unique jewelry fashion style.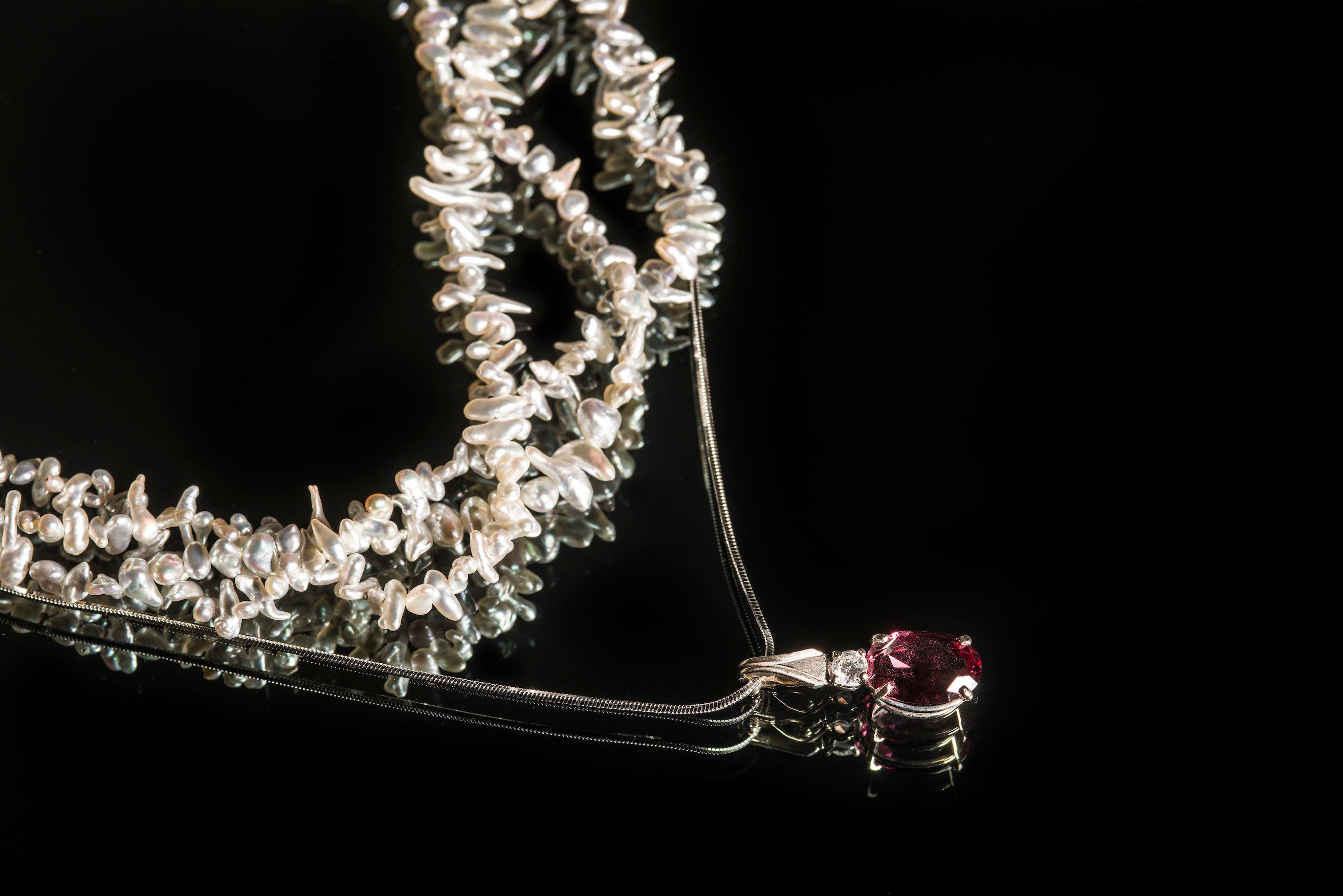 Layering Pearls with a natural colored gemstone  is a wonderful way to create your own sense of style.  We used a stunning vibrant red Chrysoberyl gemstone Pendant to layer under a strand of extraordinarily lustrous Keshi Pearls.  The look is unique, casually elegant and would be  perfect  with your skinny jeans, a chic sweater and boots!                                                                                                                                                                                                                  
http://mkdesignsfinejewelry.com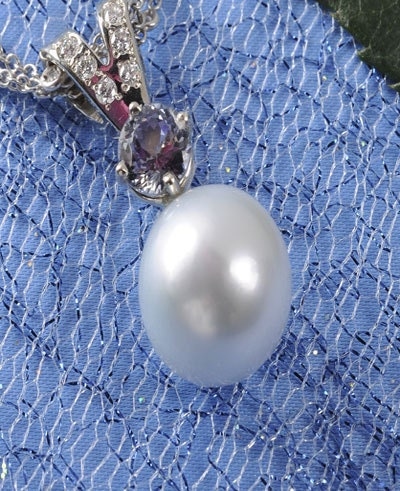 The simple elegance of a satiny silver blue South Sea Pearl is made even more dramatic by adding a natural blue Sapphire and natural brilliant white Diamonds.  This is a fun, unique Pearl Pendant design. Put it with that little black dress and you will definetly look fabulous!
 I really love this Pearl design concept.  I can do a custom design pendant with a South Sea Pearl or a Tahitian Pearl in any of the wonderful Pearl colors available.  The Pearl can be accented  with a natural colored gemstone and / or natural Diamond.  
http://mkdesignsfinejewelry.com
In the Pearl pendant design shown above, I selected  a gorgeous peach color South Sea Pearl with an Imperial Topaz gemstone and brilliant white Diamonds.
http://www.mkdesignsfinejewelry.com
I decided to use Pearls of two different colors  for these semi baroque pearl and sapphire earrings.   Wearing a fun and quirky jewelry design is a great way to set your own personal fashion style.  http://www.mkdesignsfinejewelry.com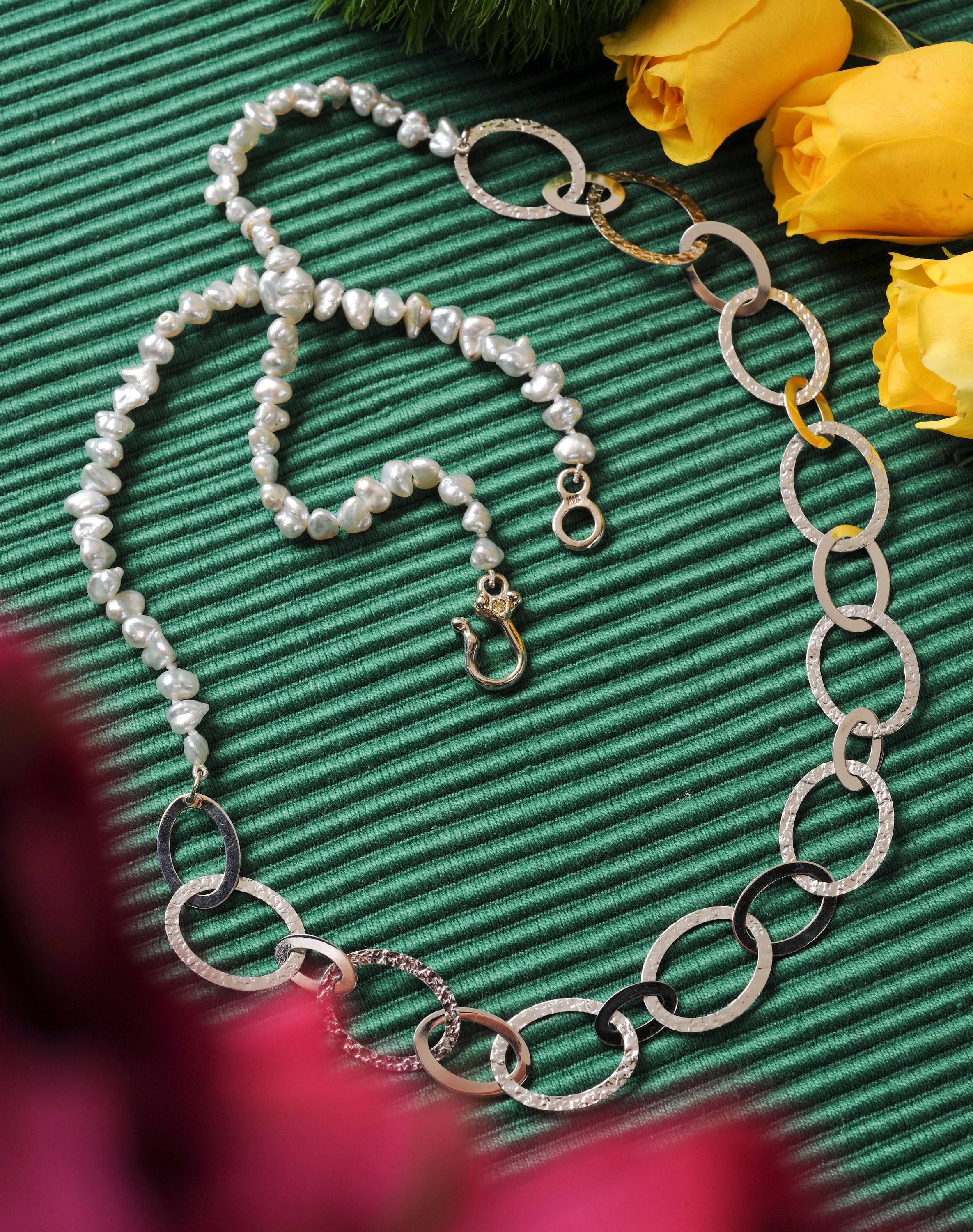 Lustrous Keshi Pearls and a 14k white Gold chain make a unique Pearl necklace design.  I used an easy to fasten hand carved 14k white gold clasp with a Diamond accent.  This is a stand alone Pearl necklace that is simple and fun to wear.  http://www.mkdesignsfinejewelry.com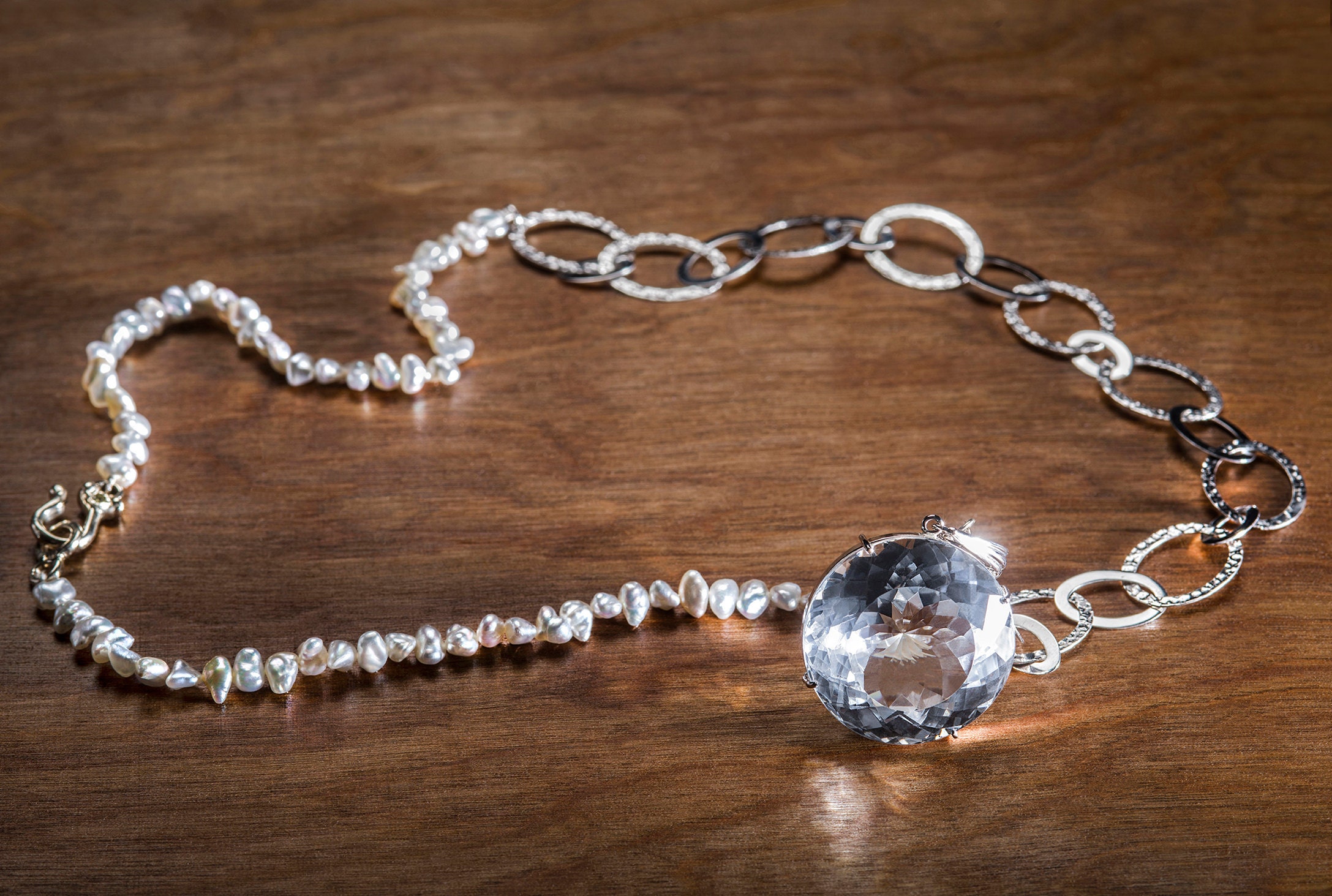 But wait!  Look what happens when you add a gorgeous statement natural silver topaz pendant enhancer!  This versatile keshi pearl and white gold necklace can take you from elegant dressy fashion to casual simple personal style.  htpp://www.mkdesignsfinejewelry.com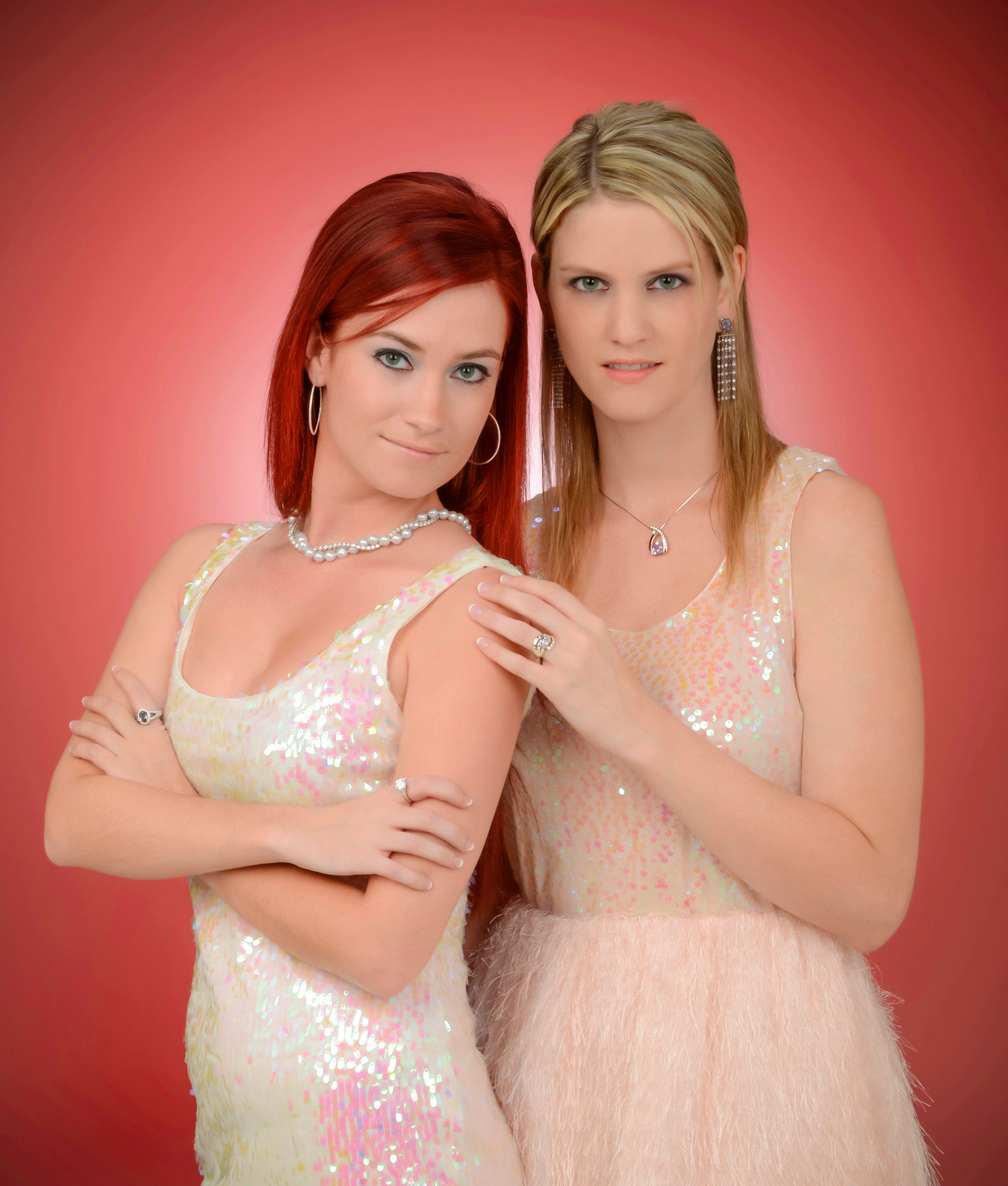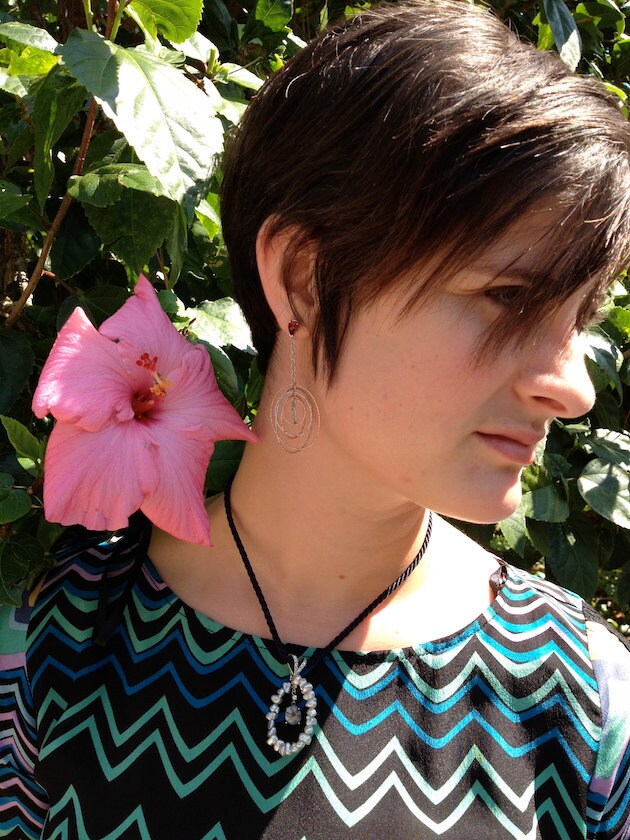 Pearl jewelry becomes much more contemporary when you mix and match it with colored gemstones and diamonds.  In the top photograph, my model on the left  is wearing a twisted Pearl necklace with Diamond hoop earrings.  In the photo underneath, my model wears a rare Trapiche Sapphire dangling inside an oval  Keshi Pearl design Pendant.  Her earrings are 14k rose gold, yellow gold and white gold dangle earrings with a rubellite tourmaline stud.
http:// www.mkdesignsfinejewelry.com
So, yay! Though Pearls have been around for centuries, they are far from "old fashioned".  Use your imagination, mix and match to elevate your fashion style, and most of all, have fun!
Join our E mail list and receive a FREE Travel Mini Jewelry Pouch!
http://www.mkdesignsfinejewelry.com